As you enjoy a cup of Kalani Organica, you can rest easy in the knowledge that nothing has been sacrificed in the pursuit of flavor. From the field to the cup stretches an unbroken chain of responsible decisions which have taken everyone into account. The fieldworkers, the growers, the consumers, and the Earth. Isn't it nice to know that, you're drinking a coffee or tea with integrity, for a change?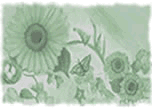 KalaniOrganica presents teas in the three major traditions of the world. Our green tea is a rare, organically grown tea from Asia with an unsurpassed flavor. Our black tea comes from India, where tea - a native plant - has been cultivated for centuries. And our herbal teas are careful blends of the freshest organically grown herbs and spices. They are blended in our Seattle roastery, in batches small enough to allow precise flavor control. All of our teas come loose or in tea bags. Our tea bags are made with dioxin-free, chlorine free paper. For maximum freshness, we have sealed the tea in a ziplock barrier bag. Keep the bag tightly sealed for a fresh and flavorful cup every time. We think it is the freshest and finest tea ever put in a bag. After the last tea bag is used, the ziplock bag will find plenty of uses in your kitchen

TEA
Green and black teas come from varieties of the same plant, Cameliasinesus, which is native to India. Herbal teas are combinations of otheraromatic plants, and are called teas because they are brewed in hot water. Green tea, after picking, is steamed to halt the enzymatic breakdown of theleaf and bring out flavor, and then immediately rolled and dried. Black tea, after picking, is allowed to wither and oxidize (or "ferment" as it is called) before rolling and drying. This turns it black and creates its characteristic flavor.
TEA